Product Description
Type and Specification of NTplate
Duaplate produced by NamThanh Group is named as NTplate. There are 4 kinds of NTplate, which are designed for different application as shown below:
Wear-resistant ability of NTplate:
Thanks to the hardness of chromium carbide, which can reach 1,500 HV (nearly as twice higher than silica), duaplate is superior to other materials in terms of abrasive resistance. The result of wear test according to G65(A)-2010 standard is shown in bellow chart:

From the test result, NTplate is proved to be much more durable than mild steel in terms of wear-resistance. So, their service lifespan is varying from 4 to 26 times longer than mild steel.
Available size & thickness of NTplate
Standard NTplate is 3.00m long and 1.50m wide and has a variety of thickness as below: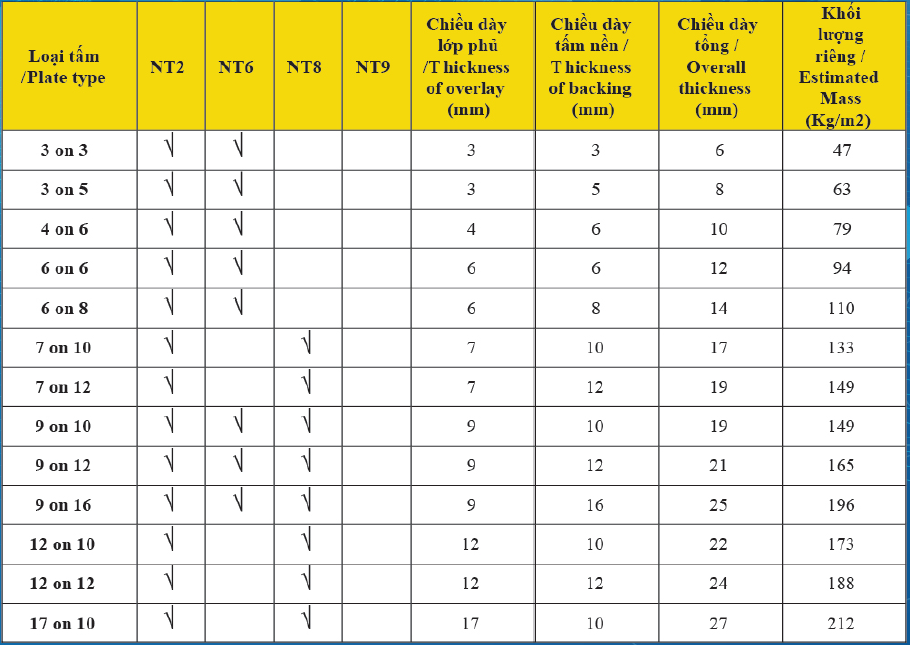 NTplates can be supplied in any form/requirement you need; whether it's complex steel fabrications or just prototype from drawing.